Columbus Movers - Aim Moving Service
Your Columbus Moving Company
Family Owned and Operated Moving Service in Columbus For Over 24 Years!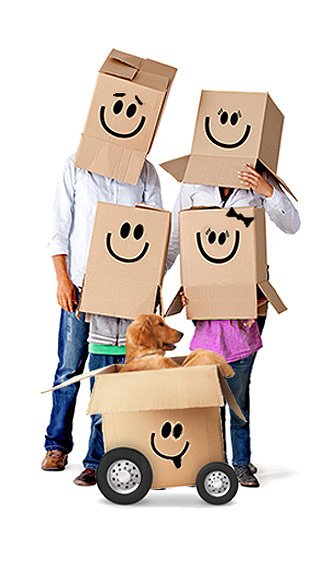 IN 1990, brothers and lifelong Columbus residents, Joe and Frank Garbuglio, established AIM Moving Services with the company vision that we will serve our Columbus moving customers the way we treat our own families and LIVE by the Golden Rule. That's the difference between Aim Moving Services and our competitors. We don't look at our customers as "numbers" but as friends; people we care about! If ever it can be said there are movers who care the Columbus movers at Aim Moving Service fit that description best! Our Columbus moving services are the best of the best if you are looking for a moving company in Columbus, Ohio. Moving is about job quality and making sure that every moving customer has the same type of quality moving experience. Moving is our specialty and Aim Moving Service can handle all sorts of moving jobs from Piano Moving, Student Moving and Apartment Moving, and more. Give AIM Moving Services a call today and find out about the assortment of Residential Moving options that we can offer you in the Columbus area and beyond.
We understand that moving isn't easy. Relocation equals change and many times, change can be stressful. Our goal is to make your transition as seamless as possible to eliminate that stress for you. As local Columbus movers for the better part of the last three decades we know what it takes to offer a quality moving experience to every customer on every Columbus moving job we perform. You can rest assured that we will handle all of your needs for a world class Columbus moving company. From Columbus household moving to commercial moving in Columbus, make Aim Moving Service your first option when looking for a Columbus mover. It is extremely hard to stay in the business of moving in Columbus, Ohio without good people driving our trucks and handling our customer base.

Columbus Moving Services - Believe in Quality
Our team is unparalleled and we believe in 100 percent honesty, transparency and customer satisfaction, which our A Plus Better Business Bureau and Angie's List ratings reflect. Quite simply, we are the most experienced, careful, efficient and BEST movers you will find. Period. Our reputation as the best movers in Columbus precedes us. When you want a quality move the Columbus movers at Aim Moving Service are your best choice. Knowledge and expertise are some of the reasons why we are the best Columbus movers to choose. Friendliness and affordability are additional reasons you may want to choose Aim Moving service when looking for a Columbus office mover, a Columbus piano mover or for even Columbus furniture delivery. Consider what Aim Moving Service brings to the table for your next Columbus move and we promise you will be glad you did. For the most thorough and detailed in Columbus moving services call Aim Moving Service now.
In the moving industry, it is a well-known fact that the "magic" of a company's success is inexperienced employees, hidden costs, and careless work; that's NOT the way we do business.
We are the preferred moving service in Columbus for one reason...