AIM MOVING SERVICES VS. "THE OTHER GUYS"
Moving can be full of false promises and you are at the moving company's mercy once the movers begin.  You've certainly heard of, seen on the news, or even experienced, one of the thousands of moving horror stories.  Don't have one of your own!
This is the way "The Game" works.
A potential customer calls and asks how much the moving company charges for their services and any additional fees, etc.  The moving company will then ask a series of questions to determine how many movers and trucks they will need.  If they think that they can do it with two movers, (which is what they want – makes for a long day and a large bill), that's what they will attempt to schedule.  Conversely, if they think it will require more men or vehicles (another money-maker), they SHOULD schedule an in-home estimate.  If they don't, that is your first red flag. Think about it. How could anyone tell you how long your move will take without first seeing what needs to be accomplished?  Simply, it cannot be done.
Regardless, in most cases, an in-home estimate is scheduled but be very leery of any company that does not offer to visit you if you are moving from home to home.
After receiving your estimate, you, obviously, decide which company to choose. But how? Why did you choose them? Was it because they were the cheapest? If so, in few other service industries is it more important to understand that you get what you pay for. So, do you really want to "Go Cheap"?  It might just end up costing you more.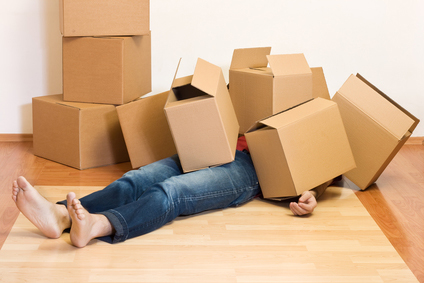 Taking this a step further, why would a moving company offer cheap rates? Yes, the moving company has to stay competitive (and in business) but at what cost?  Where can they cut corners to lower their overhead and make a profit? There is only one possible answer … THEIR EMPLOYEES.  They have no other option.  And it comes at a very expensive price; QUALITY OF SERVICE.  Who have you just hired to move everything you own?  Do you know who they are?  Their background?  Their level of experience?  The answer is NO.  You have absolutely no idea who these people are!  So, think about it.  Would you want to be a mover if you earned minimum wage? Furthermore, would you really care if you broke a customer's possessions?  Probably not.  So, it's simple. Most moving companies hire inexperienced movers and "temps", simply because that's all they can afford.  AND if you were a poorly-paid mover, where would the incentive be to work hard and carefully?  There isn't one.
Furthermore, knowing that if you were to get terminated for poor performance, there are a myriad of other moving companies that will hire you simply because you "claim" to be a "mover".  In fact, it recently came to our attention that a "mover" whom we would not hire due to their unprofessionalism and inexperience was employed by one of our competitors as a FOREMAN AND SUPERVISOR!  All we could do was to pity the poor customer who hired them and hope for the best for the family.
In addition, another VERY high profile moving competitor of ours claims to "Handle Things Differently".  Yes they do but unfortunately, improperly.  Even in their advertising, their main picture shows two movers carrying an item … INCORRECTLY. So much so that we are able to see TWO potential pitfalls that could go wrong simply by the way they are handling ONE ITEM! And it's in their advertising.  That is the epitome of their lack of knowledge.
THAT IS NOT THE WAY IT WORKS at AIM MOVING SERVICES!
With AIM MOVING SERVICES you know EXACTLY who we are and what we charge (we strictly charge for the time we have involved and any materials which you may or may not purchase from us).  In fact, with a little research (or just asking) you know where we live!  AIM MOVING SERVICES has been in business for 24 years and we have employed the same team of movers for decades!
AIM MOVING SERVICES gets it done faster and more carefully because we are THE EXPERTS and have a plan when we move you.  And "The Plan" is of paramount importance and is the lifeblood of every move.  In other words, we do not simply pick up items as they lye and throw them in a truck. You see, we use our brains and think! Our trucks are packed like precisely placed jigsaw puzzles to maximize space and make sure that your possessions are properly positioned while in transit.  And not just anyone can do this.  This knowledge only comes with years and years of MOVING EXPERIENCE. Our relocation, packing and unpacking techniques are tried, true and have stood the test of time.  There is not a "Book for Dummies" on how to move.  It can only be learned through "doing" … over and over again.
The bottom line on why we are slightly more expensive is that we pay our team-members substantially more than any moving company in Columbus.  And why is that?  The reason is that we have hired and trained THE BEST movers in Columbus; expert craftsmen that love what they do! Ask yourself, "Who would actually want to be a mover?" OUR GUYS DO! So, it goes without saying that EVERY MOVER in Columbus wants to work for AIM MOVING SERVICES.  In fact, there are some days when we have more people calling to ask for an employment interview than we do potential customers. And why have we decided that it's not in our company's best interest to do so?  It's very simple. It is nearly impossible to find the level of dedication and expertise that we REQUIRE in our employees.
So, at AIM MOVING SERVICES, we decided to run a MAXIMUM of TWO CREWS per day and only employ 10 FULL-TIME "Craftsmen" which has afforded us to employ the BEST of THE BEST in Columbus!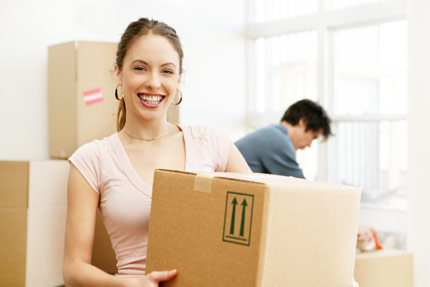 And we do not consider our Team Members as "Movers"!  In fact, we find the term "mover" as degrading; our teams are composed of "Craftsmen" that enjoy their job.  They are not here for just a paycheck, they are here for YOU and they answer to US!  So, if they break or damage something of yours, our employee is responsible for paying for it.  Now THAT is an incentive to work carefully!
Ultimately, we sincerely, more than anything else, CARE ABOUT YOU and our, appropriately named, WHITE GLOVE INSPECTION is taken very seriously.  We provide leadership, knowledge, honesty, transparency, attention to every detail and strive for perfection.  At AIM MOVING SERVICES, we do not tolerate mediocrity!
So, the call is yours to make but that is the difference between AIM MOVING SERVICES and "THE OTHER GUYS".